Apartments and apartment living have become so commonplace in NYC, Brooklyn, Queens and Long Island that it seems strange we don't even take time to think about how living together like this all began. So today, let's find out the origins of the word and the types of apartment buildings and apartment styles we've seen come and go throughout the years.
The Word
The word apartment comes from the French word "appartement". The word was derived from the Italian version of the word, "appartimento" with the root part of the word "appartare" meaning "to separate." The word itself can be traced back to the early 1800's and although the apartment designs differed, they always seemed to have the basic room assembly, and building construction similar to what we see today.
Ancient Rome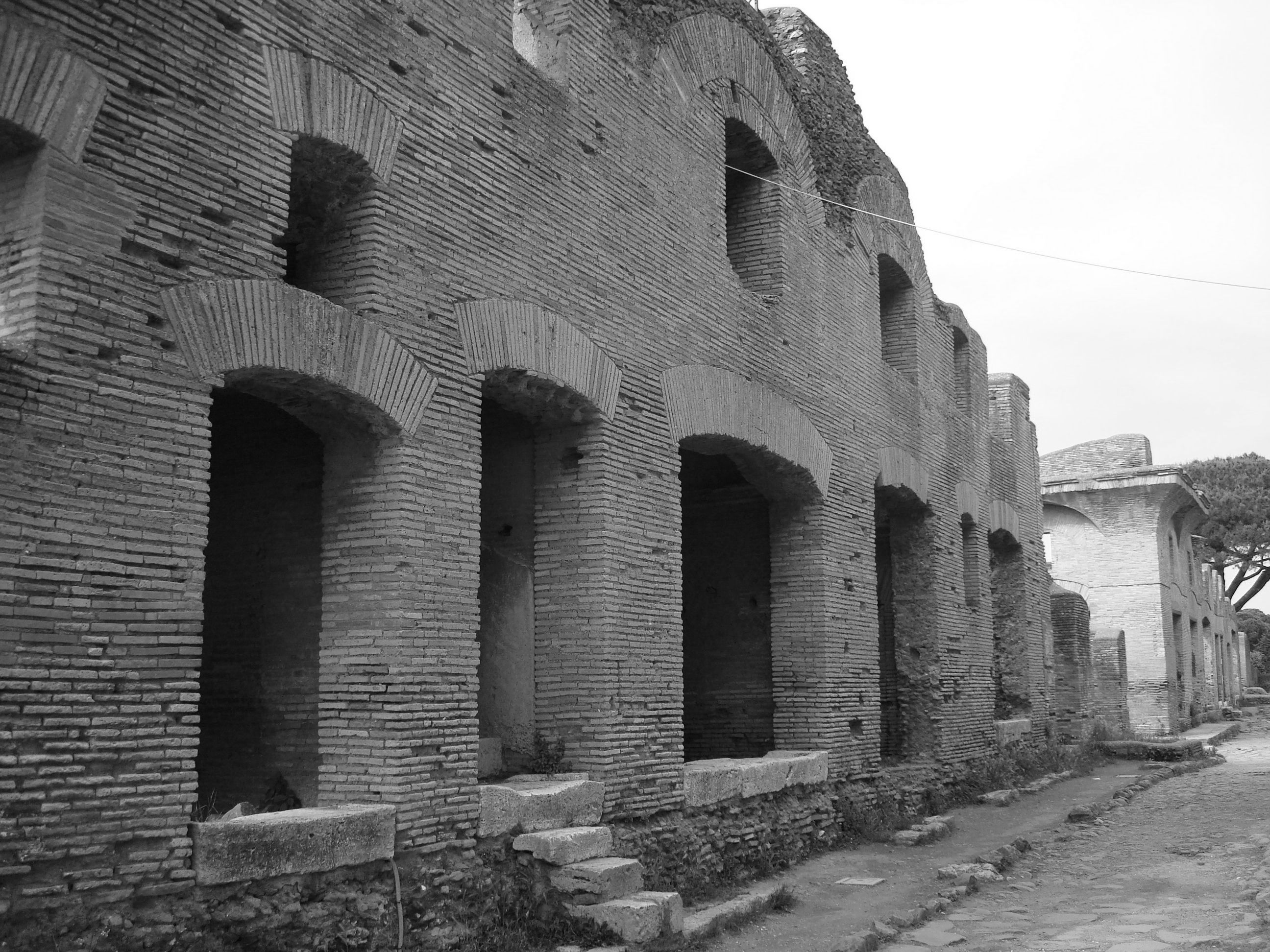 In the great cities of the Roman Empire, houses were reserved only for the very wealthy. Apartments back then were called "insulas" which translates to "island". These rough and tumble places were called insulas because they were usually surrounded by roadways and set way out in the country, away from the aristocrats in the larger cities (thus the name insula, or island). Roman landlords and builders were also known to have strict building codes. History tells us that these insulas could be very dangerous places. Fires would breakout regularly (mostly from folks trying to stay warm), or these ancient structures, sometimes would simply collapse. Therefore, builders were only allowed to construct these buildings, or structures just 5 to 6 stories in height.
The Stuyvesant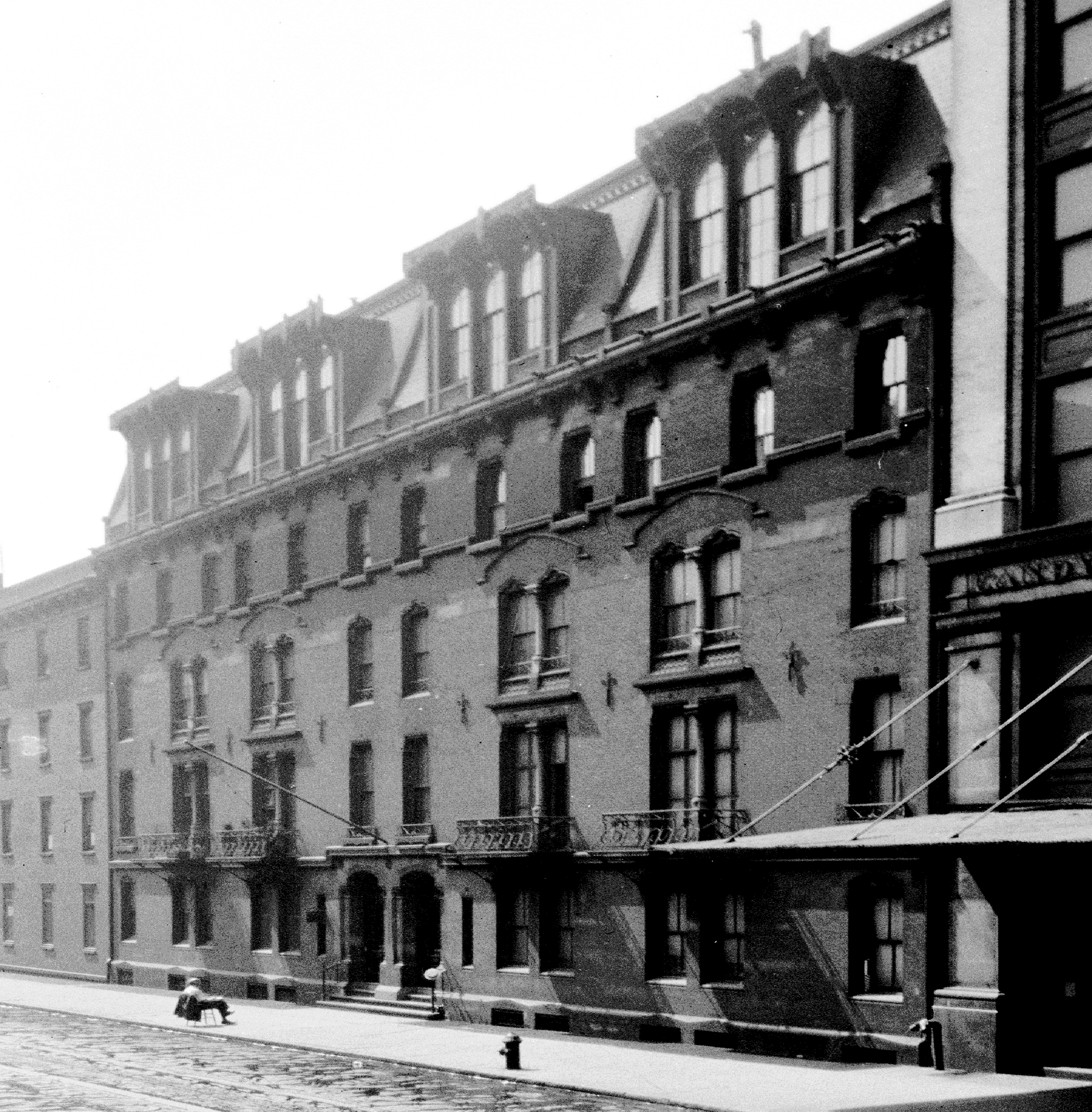 Although multiple unit 'tenements' were being constructed in New York City as far back as the 1830's, these were not usually considered true "apartments" mainly because the units did not include a private bathroom. These tenements were usually poorly lit and lacked proper ventilation. New York City's first "true" apartment building, The Stuyvesant, was built in 1869 and was located at 142 East 18th Street. The building was designed by famed architect Richard Morris Hunt and is generally regarded as the first luxury apartment building in New York. Rent for this fancy establishment ranged
between 1,000 and 1,800 a year!
Flat vs. Apartment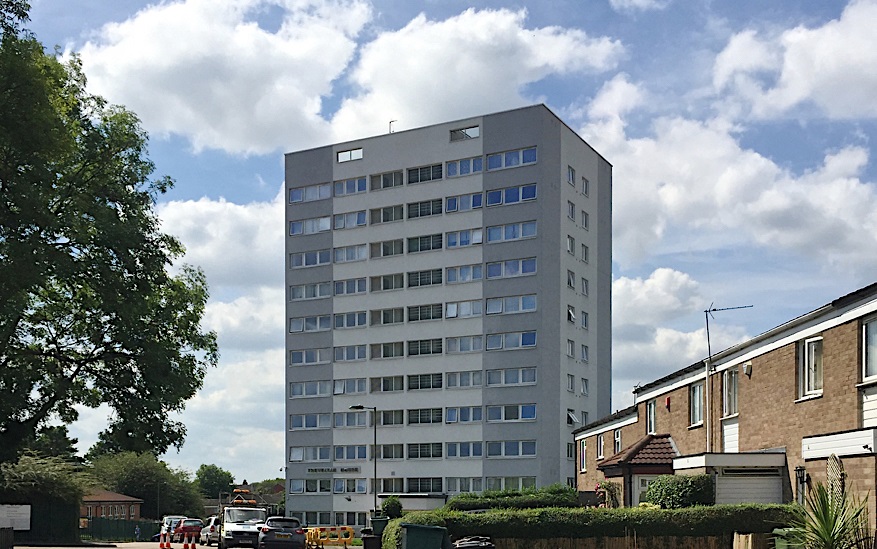 There really isn't a big difference between these two words or design, the only real difference is on what side of the Atlantic Ocean you decide to live. In Britain, the word "flat" can be used to describe a not so fancy, somewhat ordinary residence that doesn't have elaborate accommodations, or even separated spaces for living, cooking or sleeping. Conversely, here in America an Apartment is believed to be more luxurious, spacious, and with more comfortable accommodations (i.e. separate rooms) for its residents. Flats can also be described as spaces to rent that don't necessarily make up the entirety of a building. Meaning, these flats [or rental spaces], may often be in a building that contains offices, shops, or small multi-use rooms that serve the public.
Garden Apartments
The term "garden apartment" has since fallen away but these types of apartments were usually known as multi-unit, low-rise dwellings having considerable lawn or garden space. Garden apartments were often arranged around courtyards, play areas or other amenities for residents. This apartment style boasts separate entrances for each tenant or a shared entrance with staircases that serve as access to the individual units. The main feature of a garden style apartment is that each unit occupies only one level. Garden apartments were almost never more than 3 stories high and most often lack the need for stairs or elevators. In addition, Garden style apartments may also include driveways, garages, or parking structures for its residents and are often constructed into the existing properties natural landscape.
The Loft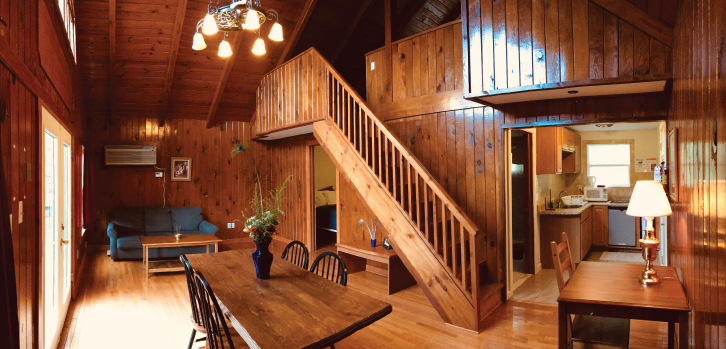 Loft apartments were initially created within former industrial buildings, warehouses and factories that were left vacant after the economic downturn in the late 1960's. These spaces were often occupied by artists and musicians and frequently included workshops, art studios and make-shift recording spaces. The rooms were wide open and with no real separation between rooms, although modern lofts can be constructed with an actual loft area for a bedroom. Typically, a warehouse or a commercial space that is converted into an apartment is commonly called a loft, although some contemporary lofts are built by design.
There are so many more apartment styles and terms we have yet to explore (check out "Serviced Apartments") that were briefly fashionable in the 1920's and 1930's. These are surely the type of living arrangements we could probably use again today, but that's for another blog post. If you're searching for the perfect luxury rental, check out Heatherwood's list of available properties here.